Hi,
I would like to know that is there a way I could restrict a role to only see the documents(LEAD) where the lead owner matches the user id of the user.
I have tried to setup the permissions manager like this below but it does not seems to be working:
And the restrict options are like this: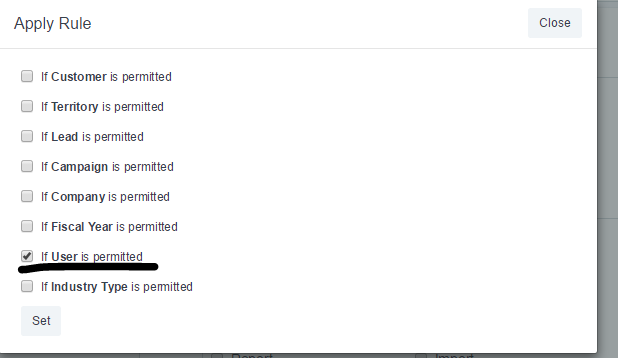 But still the users in this Role are able to see all the leads. Could some one please let me know what is missing from my end as I think this was a regular feature in erpnext or is it also removed post v5.