I tried it but it is not working as well.
Hi @ruchin78
it work properly.you write code in query report.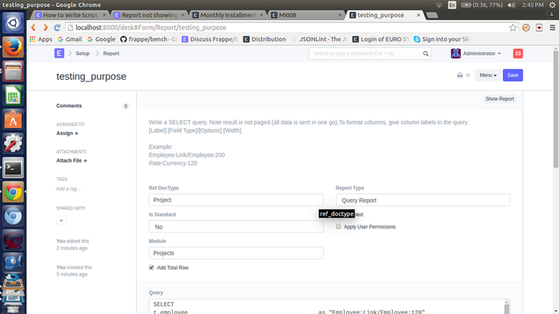 <img src="/uploads/default/original/2X/1/12e87c5972207ae09b48e5784fb428f1b40b472d.png" width="690" height="387".
Thanks @sagar it worked for me now, I don't know why it was not working earlier.
Thanks a lot buddy.
Now, I got it, it does't work when you filter the data for specific employee or for specific week/month etc. That is my worry and that is why I want to write a script report.


Hi,
this link is not working