Hi all,
I am running an ERPNext instance at large scale for several months. However, there is problem with worker queue to run automated work. It's pending a lot of tasks which I need to run bench worker manually. I modified to 9 workers but the same situation.
Moreover, the different between running worker by bench doctor and supervisorctl status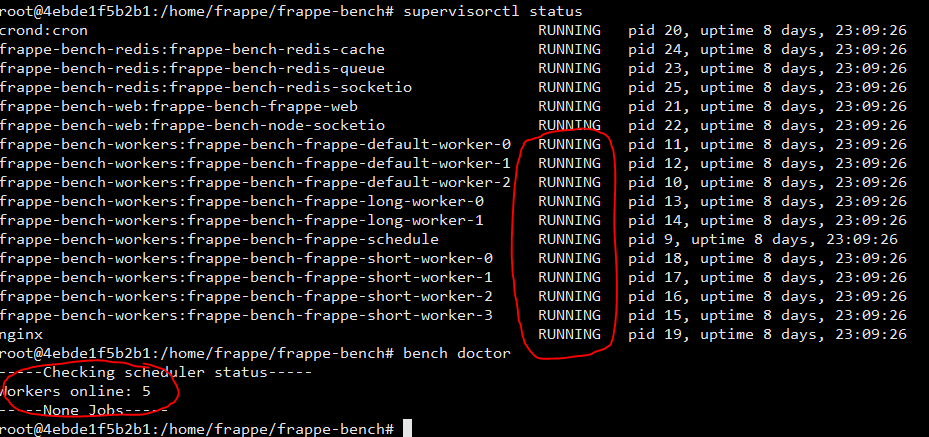 Do you have any suggestion on this problem? I analyze the worker.error.log but find out now clue about this issue which task make worker stop.