Hi
I am assuming that you want to avoid duplicate entries and make Tax Id unique. If this is the case, then you can do so: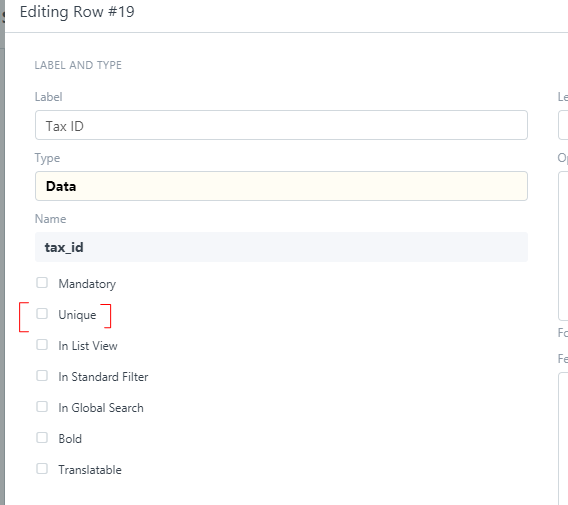 Hi, thanks for your quick response.
I mean that I need to put validations in the quick entry fields and also filter, for example I need to filter the company that is a link field depending on the permissions that the user has.
The problem I have is that I don't know how or where to put that type of validation for the quick entry