Hello Team.
I'm setting up a Multi Company site in Distribution. I've noticed a few inconsistencies and problems:
POS screens in online and offline mode look and behave quite differently.
Online-only Mode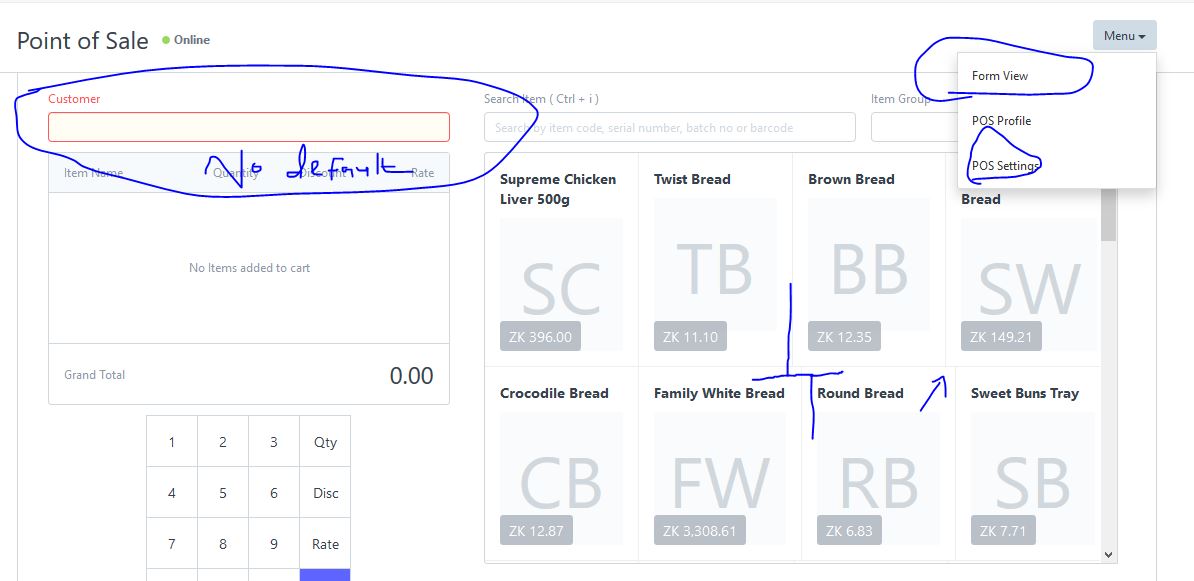 Red Customer field without selecting the Default Customer automatically.
Notice the 'broken' columns in the items table. This isnt the case in Offline-mode POS.
POS settings and Form View options are available.
Customer queue button (next to customer field is absent). Maybe on purpose?
Customer field is below Point Of Sale title
On load. Console shows:
TypeError: this.container is null[Learn More] libs.min.js:12:5058 base_amount: could not find docfield in method precision()
Offline capable mode.

(Multicompany only) Default customer is not automatically selected but it lists the first few customers. Instead, I get a red-highlighted bar to select the customer. I have to select a customer manually. Again, This works fine in a non-Multi-Company setup. [BUG]?

Customer field replaces the Point of Sale title. No title here.

Customer queue is present

POS Settings and Form View has disappeared from Menu.


The items table columns are fine.
It seems like online-mode is using the V8 POS UI. And V9.x POS is the new edited version with new Work In Progress.
My biggest problem so far is the lack of a default customer. I understand the Multi-Company setup may not have been tested as frequently. Is there a way I could quickly fix this? A workaround?
Thank you in advance.