I've added Discord as a Connected App such that each user can connect to their own Discord account and have their tokens stored in Frappe.
But I can't help thinking the UI shouldn't be exposing this much to a non-privileged user.
The only relevant thing for them should be the Connect to Discord action button in the screenshot which I was hoping to add as a shortcut to the Integrations workspace so that there's only that one click setup.
Best I've got was a shortcut to a filtered list of Connected Apps (Screenshot 1). The user still have to click Discord in the list, then click the Connect to Discord button (Screenshot 2)
Is there any way I can improve this? Quite new to Frappe
Screenshot 1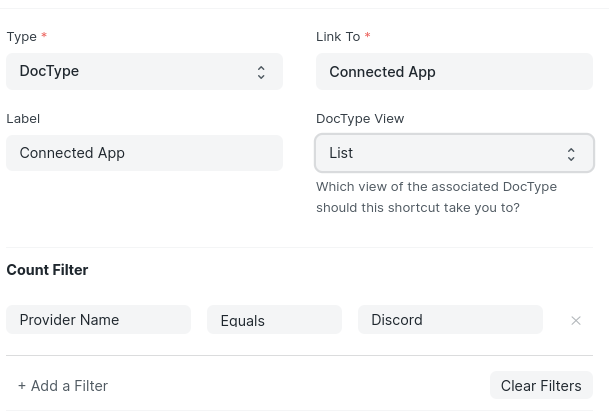 Screenshot 2