Hello everyone,
I would like to share what I think that might be a bug. The situation is quite simple.
Basically for a customer that has an address in Germany, the country itself does not appear in the Address part of the Invoice/PO.
Please see below. As an example, Client A was created.
The address should be the following:
Client A
Address Line A
Address Line B
10000, City A
Germany
but Germany does not appear.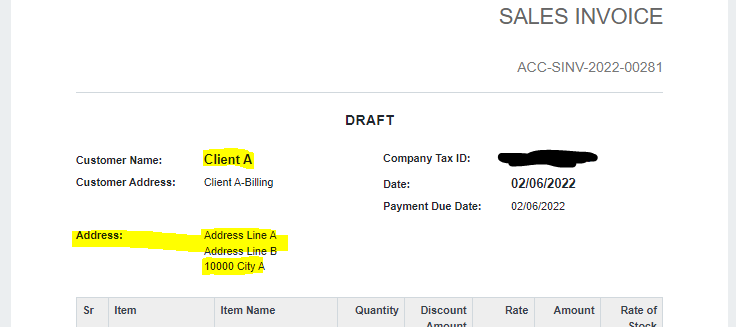 For other countries (France, Belgium, Spain, Portugal, Austria, Netherlands, Sweden) there is no similar problem.
Thank you
Pedro Moutinho