While sending auto email for two person, it is delivering only to single person, please help to solve the issue
are you using email alerts?
yes we are using email alerts
while getting email , mail is receiving alternatively for two person how to solve this issue,
we need to get email for both the persons
Can you share more details on your issue such as a screenshot of the email alert (blank out actual email addresses) and a representative view on the Email Queue? In your case, you should see two mails getting generated in the email queue and only one being delivered. If only one gets generated, check definition issues in the email alert…
Hello Sir,
Thank you for your input.
We had given two mail id in auto email report to get Lead details.
Email is coming correctly but simultaneously not coming to both id, by alternatively is coming. Means if this Monday email is coming to 1st mail id then next monday email is coming to 2nd email id. But we need email need to sent both the id at a time.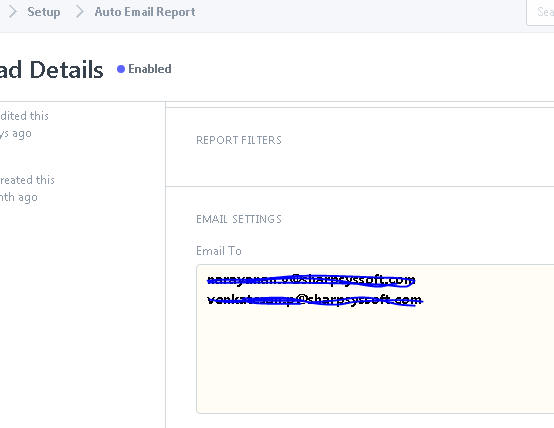 This is actually not the Email Alert function but the Auto Email Report. Try to insert semicolons ( ; ) between the addresses, then it normally works just fine.
Additionally, observe the mails in your Email Queue, this might also give additional insights.