I just got started with ERPNext and I've been using the following guide to complete the installation.
During bench init frappe-bench && cd frappe-bench, I get the following errors but then the command is successful.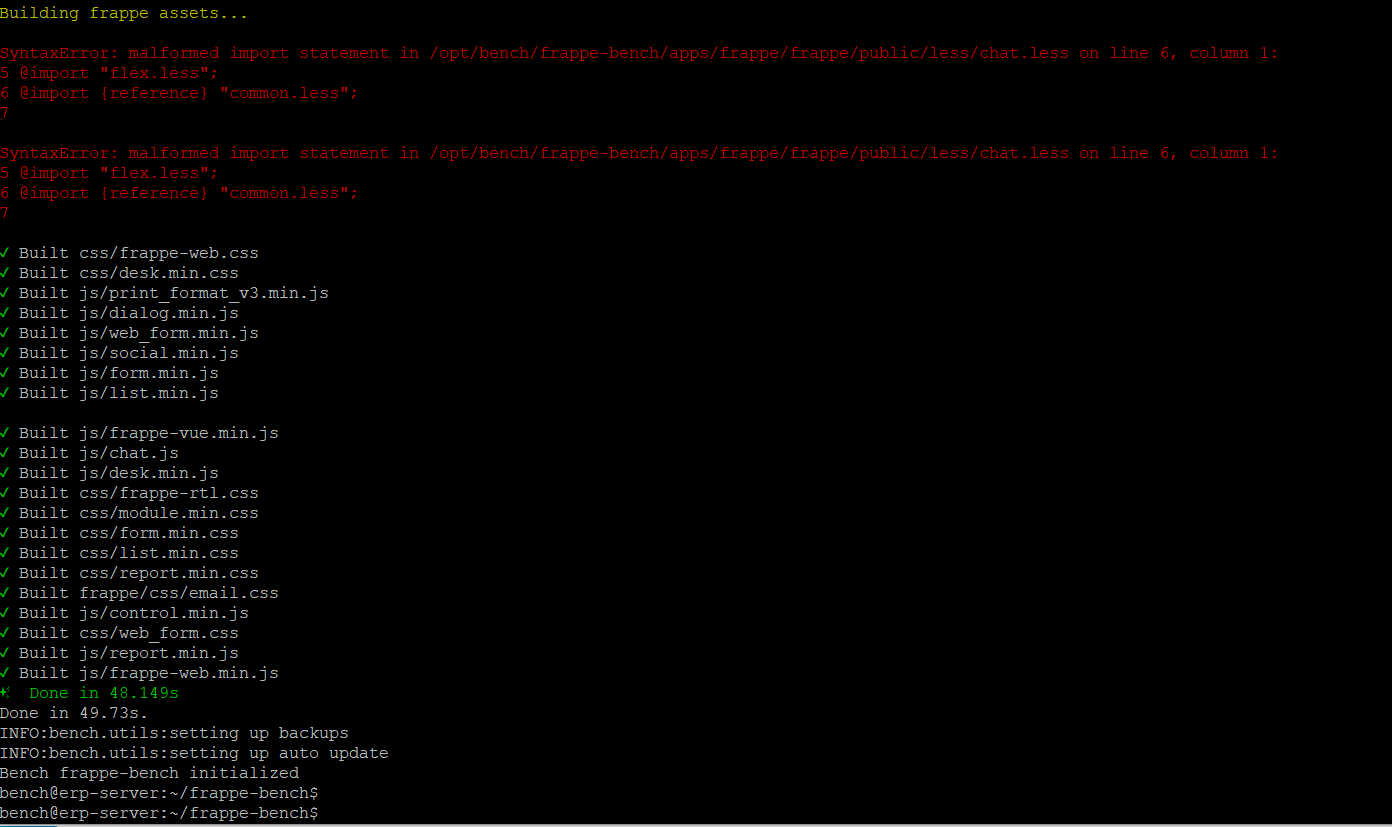 I also get the same errors when installing the erp app like this bench get-app erpnext https://github.com/frappe/erpnext.
Then after the installation is complete and bench is running. The login page loads properly, but every other page loads plain html without any styling. Below is the desk page after initial login. Every other page is like that.

What could be the issue? This is clean Ubuntu 18.04 install and the guide is very detailed.