I am installing erpnext on windows machine using oracle VM and importing .ova file. I followed the basic steps to setup new app, new site. Using VS code editor for viewing files. Done remote sync and all. Able to see folders of new site also.
Now, while doing bench start it is giving error as shown in screenshot below.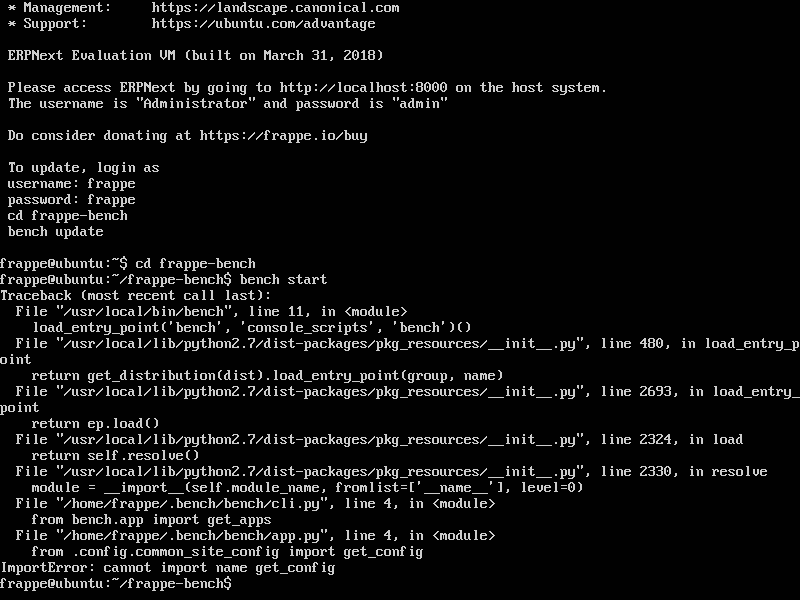 Plz help. I am very new to this.