i have connected biometric attendance device to erpnext in company ,
It record attendance on the second day.
It registered an employee as present, knowing that in the employee checkin table he only had one fingerprint, which was the entry fingerprint
Isn't it supposed to be registered as an absence?? This is because there is no logout log for it.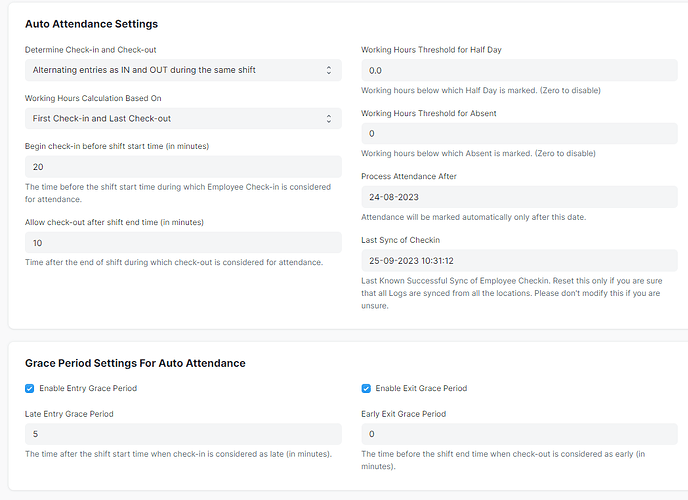 this is the shift type that i am working with .
please some help .