Hello,
I am unable to fetch employee check-in.
ping


python3 erpnext_sync.py - service running…

But nothing is here after refresh

Employee Created

Attendance Device ID (Biometric/RF tag ID) set.

Screenshot of local_config.py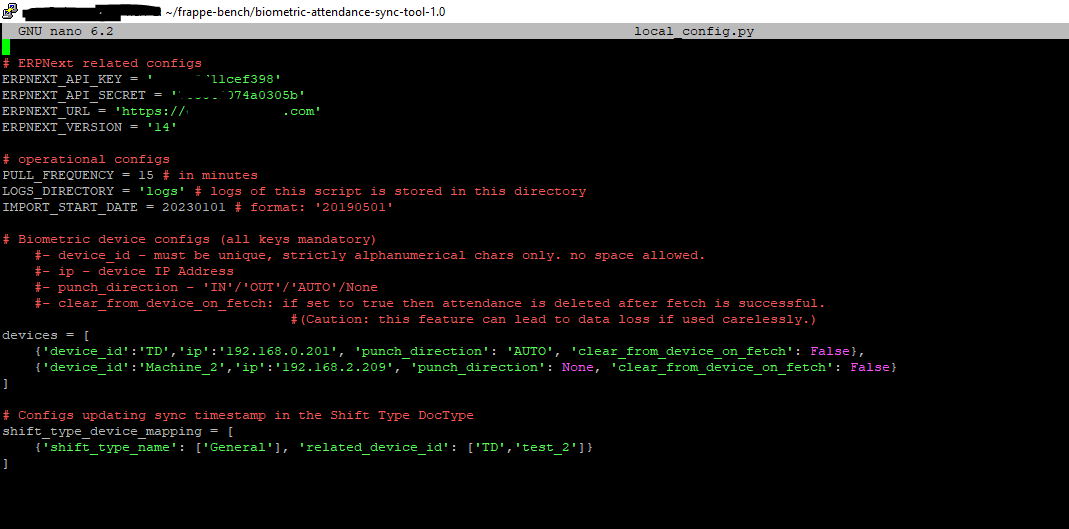 May I know from where we can get the value of device_id and shift_type_name in local_config.py.
These values should be set in ERPNextor Machine.
What I am missing?