Dear All,
We are configuring ERPNext for the Sheet Metal Fabrication Industry.
Installed Apps
ERPNext: v11.1.14 (master)
Frappe Framework: v11.1.14 (master)
Stock UOM is in Kg
All the measurements are in Square Millimeter.
The Price list is with the rates of the Sheet in Kg as well as Square Milimeter
BOM Materials :
It shows the Units and Conversion perfectly.
Material Required (Exploded) shows the Stock Qty in Kg as expected.
However, the rate shown is of Square Millimeter. (As per my understanding, it should take the rate of Stock UOM)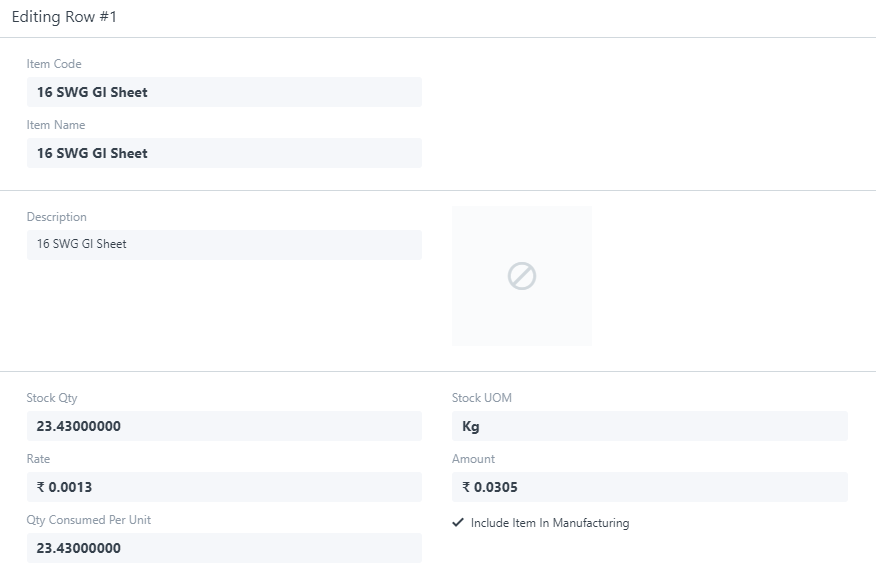 Please suggest.