I have created a BOM for a chemical that we require to have in two concentrations: 2000ppm and 4000ppm.
The template BOM looks like this: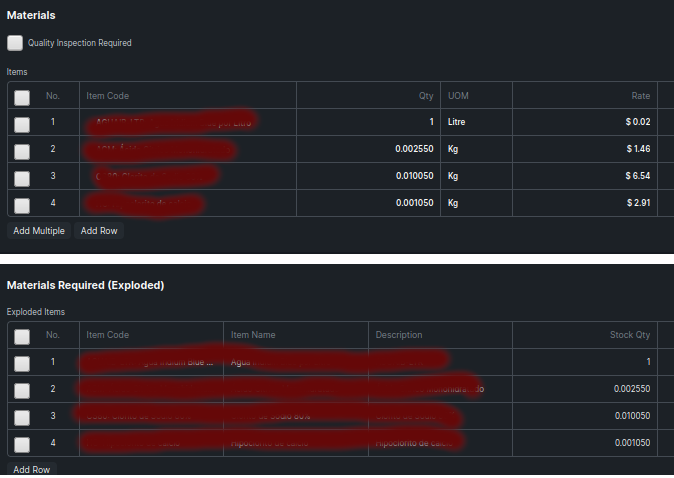 I use the "Create" button to start a variant BOM and upon saving get this: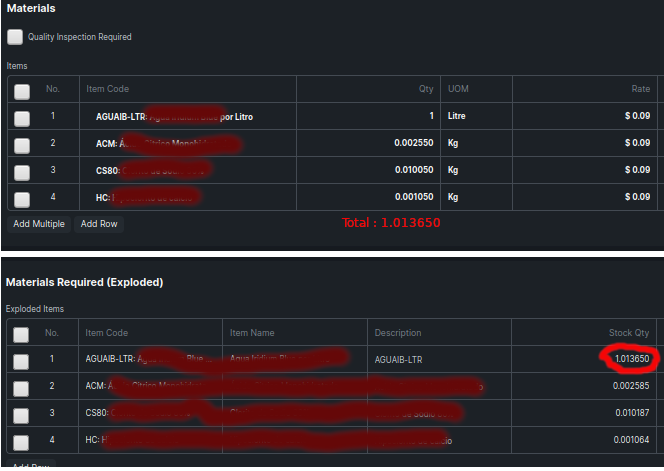 In the "Materials Required" section the sum of the quantities of the 4 items is 1.013650.
That number is then used as the percentage increase to the exploded quantities…
… or in other words: each exploded item quantity is the original quantity multiplied by the sum of all the original quantities. What?
Please, someone, help me understand :
Is that a bug?
Have I made a mistake?
If it is correct, how does it make any sense at all?
---
erpnext 13.0.2
frappe 13.0.3