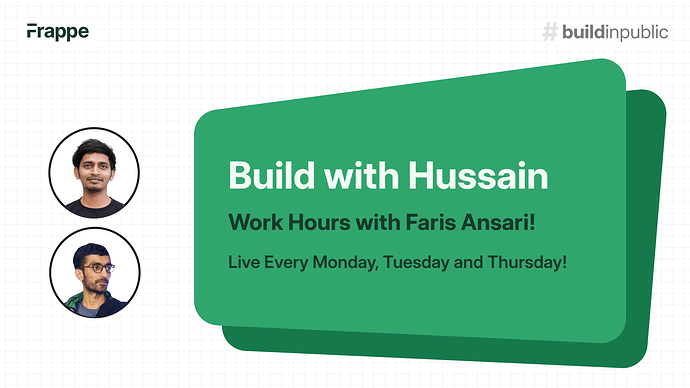 Introducing a new Live stream series in Build With Hussain YouTube channel, courtesy of @netchampfaris !!
Join me and Faris live every Monday, Tuesday and Thursday as we work together on Frappe UI, Gameplan and more.
In the first stream (S1E1), we implemented the new Gameplan design for a screen and also tackled a tricky decision about implementing a Tab/Button group component

Don't forget to subscribe BuildWithHussain channel on YouTube for more awesome stuff!
Upcoming streams: