Hey Everyone

5 Wednesdays.
5 Frappe Team Members.
5 Awesome Episodes.
Next month, each episode I will be joined by one of my awesome teammates where we will learn/build together! Register here to stay notified: https://buildwithhussain.dev
We are kicking off The Collab Month with @ankush taking us one level deep into Frappe Framework's internals: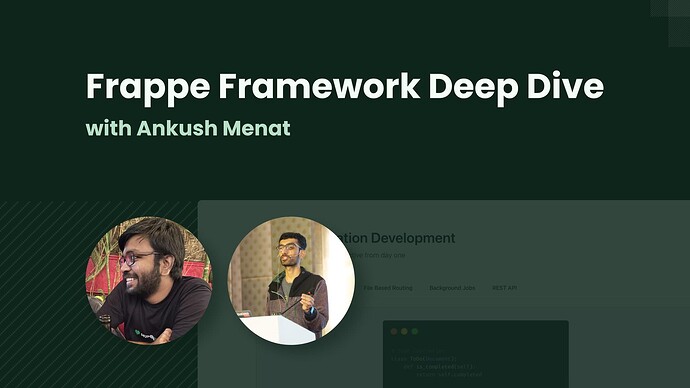 We have an exciting lineup of collaboration episodes this month:

BTW do follow me on twitter for #buildinpublic and behind the scenes stuff!
Hussain