Hi Everyone!

Join me next week (May 17th, 2.30PM IST) on #BuildWithHussain Episode 3 to learn the essentials of Python and also watch me build a few useful Server Scripts!
Livestream Link: #BuildWithHussain Ep. 3: Python Essentials & Server Scripts - YouTube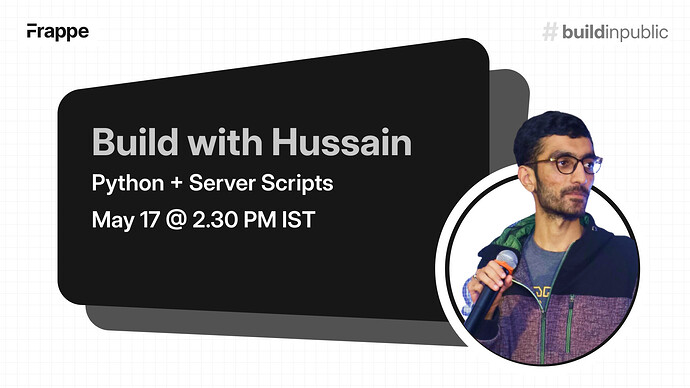 Don't forget to subscribe to Build With Hussain channel and click on Notify me, so you won't miss when I go live!
See you there!