In the next episode of #BuildWithHussain, Nikhil Kothari is joining me to build a modern web application from scratch using Frappe Framework and React, live! We are going to build an expense tracker application from front to back.
Live Stream link: #BuildWithHussain Ep. 4: Full-stack Web App with React & Frappe Framework! - YouTube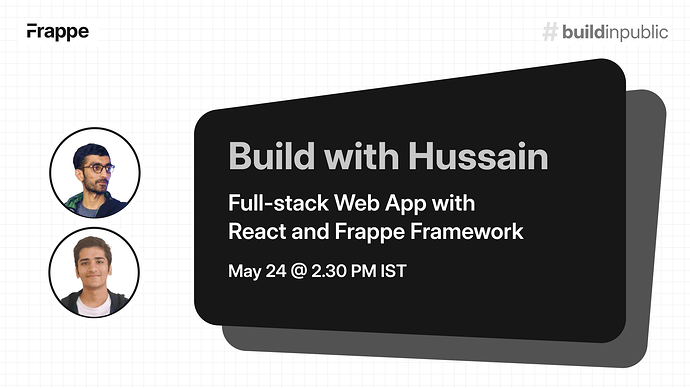 Don't forget to subscribe and hit Notify Me!