Hello,
I have field of type Button in a Child Table.
This button shows up in Modal, when user clicks the Edit button of a Child Table row.
Currently this button looks very dry and is not easily noticeable.
Here is how it looks: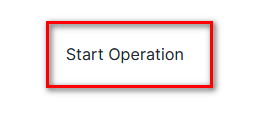 I have marked it with red border to show how unnoticeable it is.
Can we assign a style class like btn-primary to it.
I tried this code
frm.get_field("operations").grid.wrapper.find('btn_start').addClass('btn-primary');

But it did not work for me.
TIA
Yogi Yang