Hi all,
This is for the Trial Balance Report.
If we view from the browser, we can expand/collapse all the legder and sub-ledger accordingly.
But if we export to csv, eg open using microsoft excel, all the ledger and subledger account lines are flat. User will have a hard time to see which one is the ledger/sub ledger.
Its possible to indent the excel format when we export?.
Example :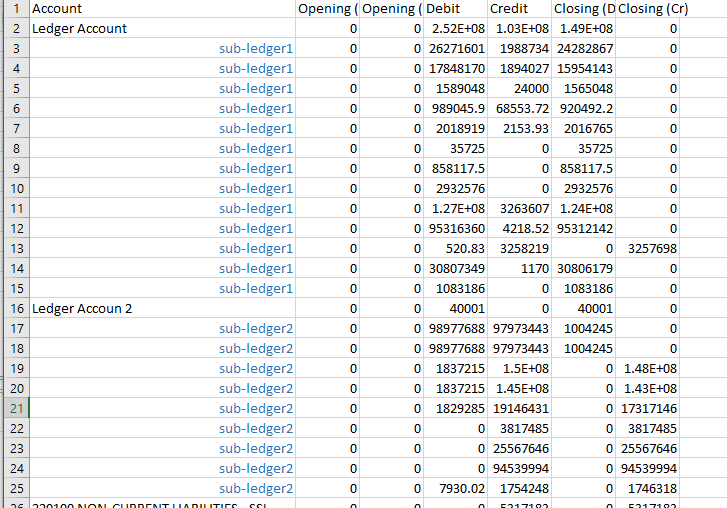 Thank You.