From the sign-up page:
https://demo.erpnext.com/#signup
After I enter a name and password, the page hangs indefinitely. Screenshot below.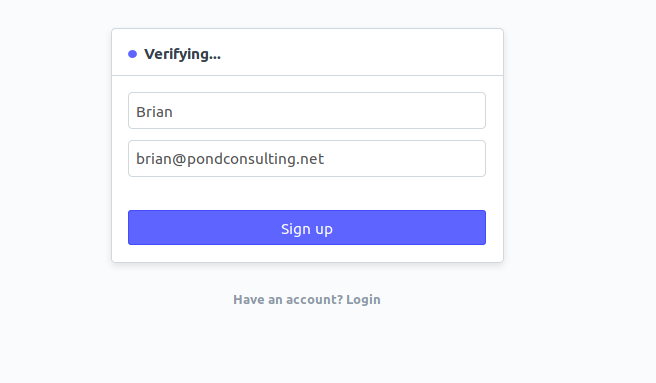 Yes Stuck on Verifying.
Same with me
Well, it's certainly better than no site.

However. The https://beta.erpnext.com is Version 12, branch = develop. So it's going to be (more) unstable. Relying on this for a demo is risky.