Hi
I need to set up a second … site/company … not sure what term to use. I already have my Trinity Drones site on a droplet. All is well currently running 12.26 but I have already updated my 2 other servers to 12.28 so I shall shortly update this site to 12.28 as well.
And I am wanting to run an education-erpnext on the Trinity Drones server but stil keep
them separated as far as possible. So I am considering my options…
I had a look at the diagram on the frappeframework-website …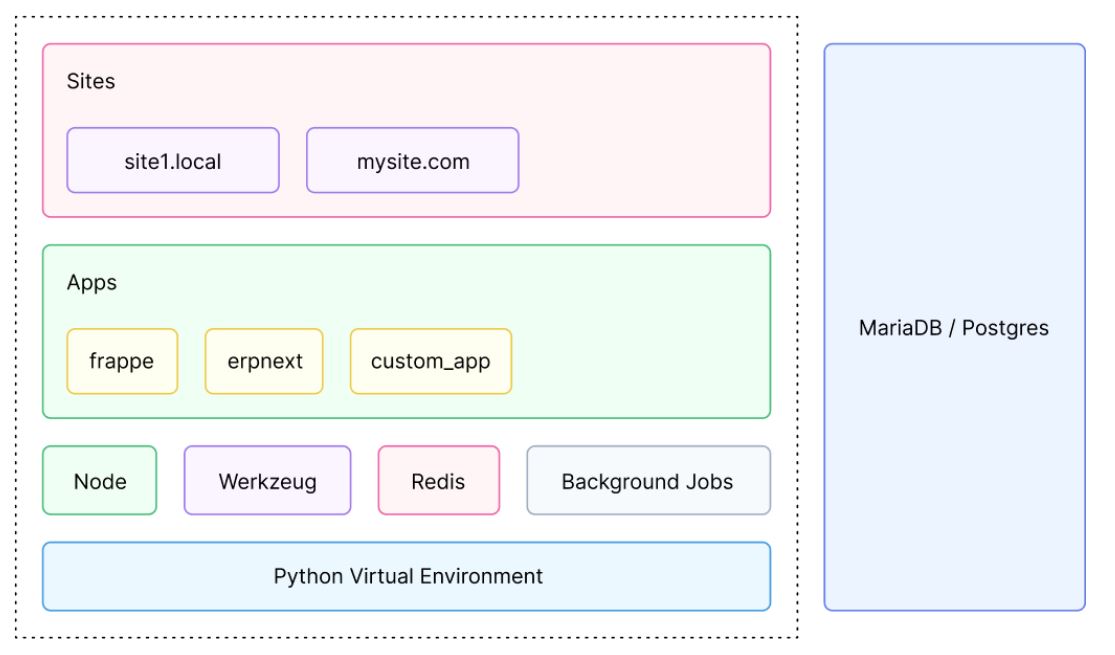 I also did a bit of reading up on many posts …
It seems my options are …
Create another company on my production-server
Create another site on my production server
If I may take a moment of your time to verify that my understanding is correct …
same site. New company. This implies that it uses the same database with just a
"company name" entry into database tables that identifies for which company the
transaction is. Any Form-customization wil lbe visible in both companies.

This is multi-tenant. It creates a new site which uses its own database. ( I read this
in another post ). It also uses its own URL. What I am not clear on is form-customizations.
From the diagram it would seem to me that any form-customization is visible in both
sites ?
Thanks