Howdy Community
I have a question/issue about AP and the AP Report. I show a transaction that shows still due in the payables report

however this has A) been paid and B) in all journal entries for it is paid. The credits and debits match. What is interesting about this payable is that its not from an invoice. My accountant created a "party" for payables of an employee that had submitted multiple expense accounts. So he created JVs for the expense accounts to debit the proper expense account and then credited payables. He then created a single bank entry JV to debit payables for the employee and cut him a check. So from a JV/GL perspective both sides match, however AP thinks we still "owe" the employee.
Does the JV "entry type" have anything to do with how this works? The JV's to credit AP were "credit notes" and the JV to debit AP was a bank note.
Here is the row in the bank entry JV-00010 that shows the debit and credit and debit.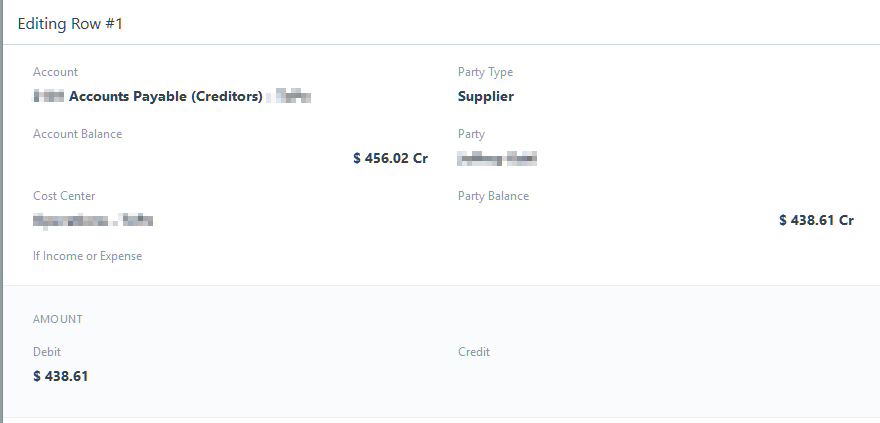 Thanks