Hello,
I have calculated overtime from employee checkin & checkout logs through the custom script. The problem is that overtime and shift hours are set in the field after reloading the browser 2-3 times.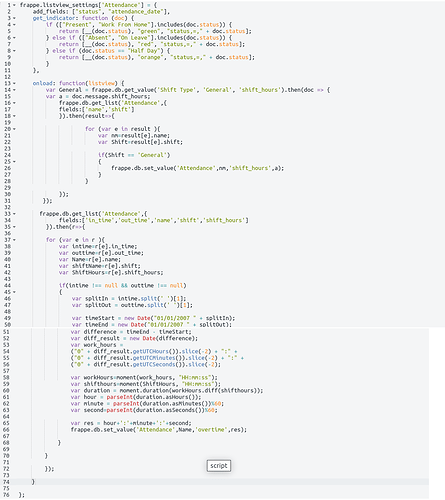 Here's the code of the custom script
Does anyone have a solution please notify me.
Thanks in advance!