OK absolute novice in accounts here. i got a few question regarding p & l and cost of goods sold.
Isn't cost of goods sold only to be shown in direct expense account after the goods are sold?
why does the amount come as negative in cost of goods sold on stock entry?
I entered all the stock of the store from stock entry -
in accounts tree it was already showing me the entire amount. now as i sell the items its actually decreasing , shouldn't it be the other way around?
like when i sell stock in hand should get subtracted and added in cost of goods sold.?
Also in profit and loss statement its showing me negative value in expenses.
check the profitability analysis :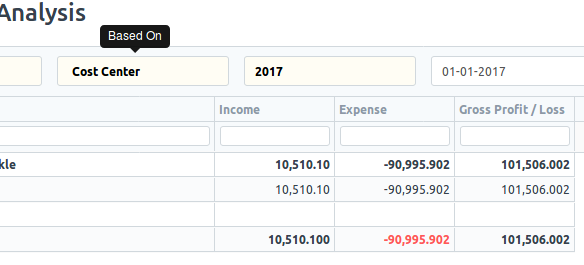 This is where my confusion lies
income i get - why is expenses in negative ?
The negative amount is from cost of goods sold , other expenses come in positive like write off etc…
how can i be in this much profit when i haven't sold my items i paid for?
is there some things to keep in mind while making stock entry for items like choosing account?
please advice…