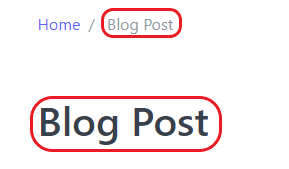 I'm looking for a method to change "Blog Post" to some other words, like "Fresh News" or local translation. Here is my efforts:
change doctype "Blog Post" label through Customization→Customize Form, it just didn't work.
rename doctype "Blog Post" to desire string, which indeed change the string both in breadcrumb and title, but the post list is messed up and the post detail page is not reachable.
I also digging in the source code of frappe, and fail to find a proper solution. So I'm here seeking for help.