I have a Custom doctype which manages a custom schedule and i have a calendar for it , when i set the start and end time it sets according to my time zone but when saving it shows the time +3(my timezone difference) and in the calendar it shows the time 3 hours back i.e gmt time of the time i set .
Time Zone in the system settings is proper and in my time zone
I am using datetime and strptime in the backend to calculate , does it have any barring on this issue?


the start time i set , end time is calculated with back end code but sets properly .
But on save this happens: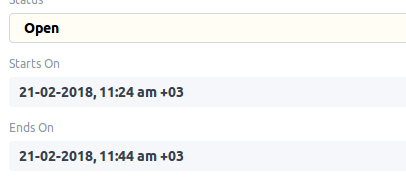 This +03 is added to my start and end time which i set. (my timezone is +3 gmt)
And on calendar it shows start time as 3 hours back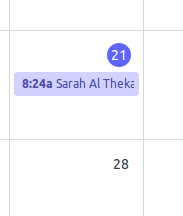 8:24 instead of 11:24 .
Heres the code i use to calculate end time .
.py
temp = datetime.strptime(starts_on, "%Y-%m-%d %H:%M:%S")

end =temp + timedelta(minutes = it.duration)

return end
Where start_on takes the start date time and it.duration is some integer value of minutes by which start time is added .
Can anyone help me on this?
Thanks in advance.