Sorry for asking so many questions. Can anyone help me with this?
We use a 2 digit abbreviation for our Supplier Number. For instance, PR or ZA, etc…
I have created custom data field on Supplier doctype. Everything looks fine on Supplier.


Now, I want to use that Supplier Number in other places so I create a LINK field to it. For instance, on Item Supplier doctype. This will allow me to select Supplier Number when setting the default supplier.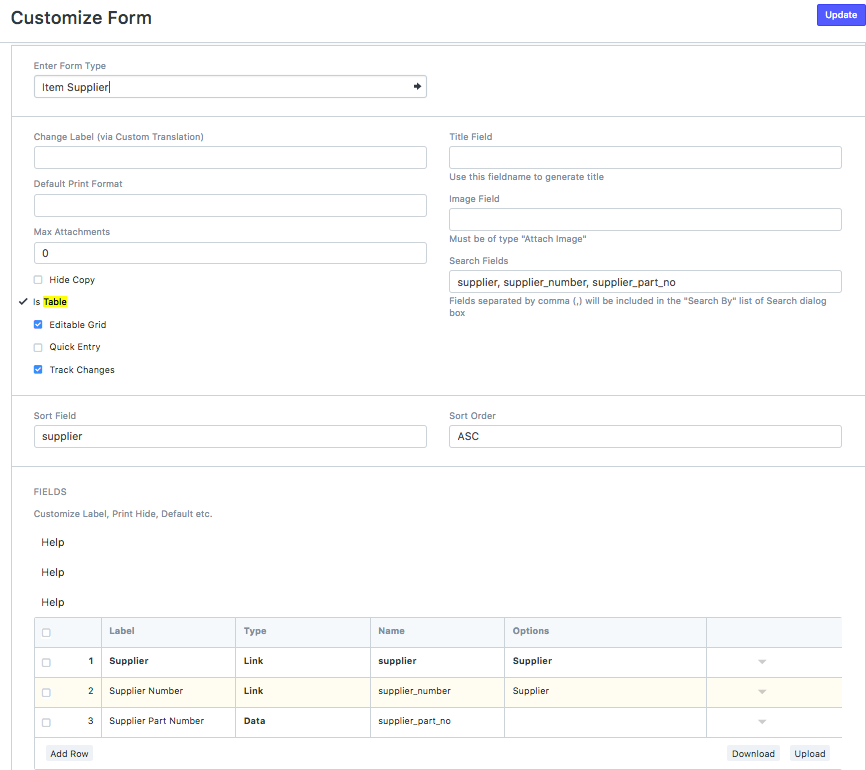 When I go to the Item and select the Supplier Number field on the child table, I see the supplier code in drop down with name of supplier (DH in screenshot). But, when I select it, it populates the field with the supplier name. How can I make it to not do this but just show the DH in that field called Supplier Number? It's doing this every place I use my custom field.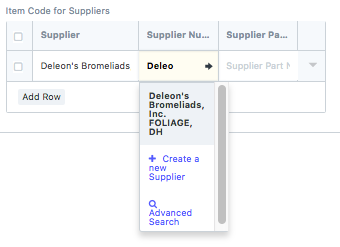 I select it and it displays only the full name but I want just the number/abbreviation we've assigned it.