Hi, ERPNext is great ERP because we can make own Button and make it run for some alert or custom script.
Now, I would like to ask help to make a CUSTOM SCRIPT BUTTON for change or reduce each price rate at Item list (child table) of PURCHASE ORDER. The Purchase Order status still at DRAFT.
What I Need: When the Button Pressed, all Rate price will be -50 (reduce $50 or some other fix value) for each item list like picture that I attach.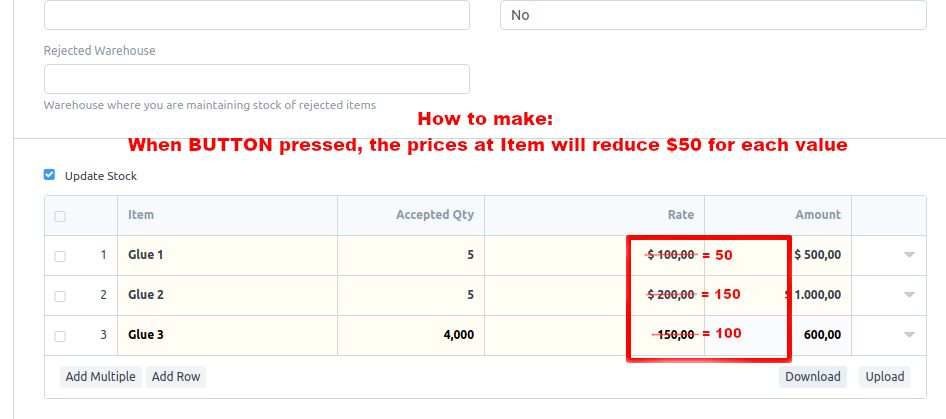 Thank you in advance