Hello Everyone,
I have customized the Sales order Item table in the Sales Order form as shown below.
I have included the extra charges custom field in the child table and have also written a custom script for calculating the amount, but it is not calculating properly. When I enter the value in the extra charges field it will calculate, but on saving the document it will not show correct value in the amount and total field.
Below is the custom script.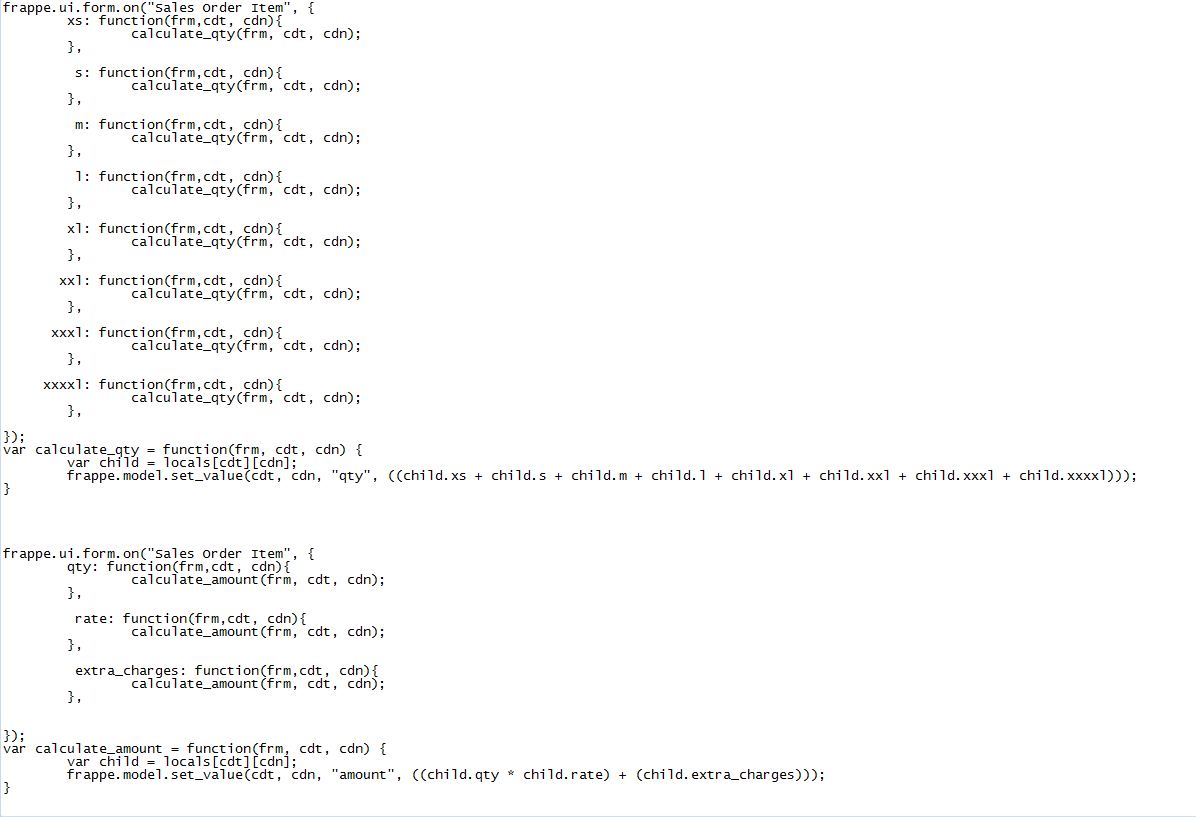 Can anyone help me with this?
Thanks & Regards,
Sujay