Hello Friends,
I am facing a problem with customer portal settings. While someone signup at our website and confirm their account verification by clicking the system generated email, he/she is supposed to have a default role of customer (set in portal settings). as per ERPNext Documentation, a customer and supplier should have a user type of Web User and should not have the access to desk.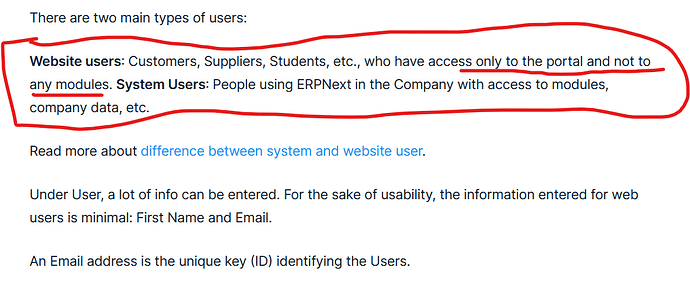 But as soon as I assign the role of Customer (only) to this new user, it picks the user type of System User and gets the access to Desk.
However, It does not happen if I assign a role of Supplier to same user. This bug us causing a lot of problems in my website as the customer are not landing on web-portal (customer Portal) but they land directly to the desk and can't find their documents (Quotations/Orders/shipments/Issues etc.).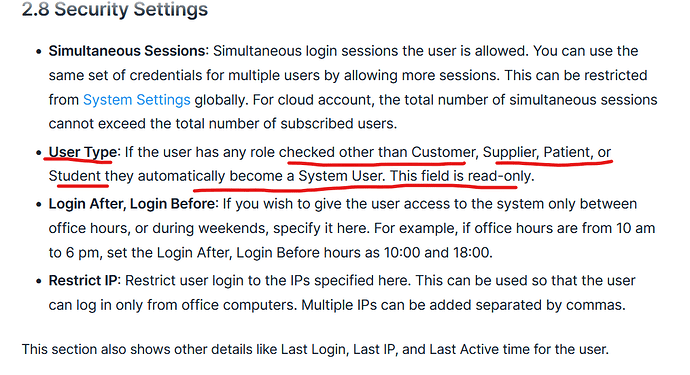 Can some help me in resolving this problem, Please???