Hi,
I don't know what I'm doing wrong, but I don't see a reference in a SO to the Project.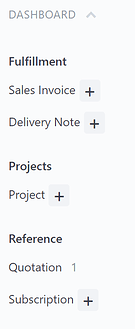 But the project number is there in the SO:

Also, when I open the Project, I can see the reference to SO. The only problem is the reference from SO to Project in the Dashboard. Please help, what am I missing?