I have created doctype "Candidate Details". Which is linked to another doctype "Manpower Requisition Form" through field "post_applied_for".
Candidate Details also has field "post_name" which is dependent on field "post_applied_for" and show post_applied_for.job_title as value which is specified in field options.
post_name field dependancy works properly when Candidate Details.name field value is "New Candidate Details 1". But when it's value changed post_name doesn't work.
Please check attached screenshot.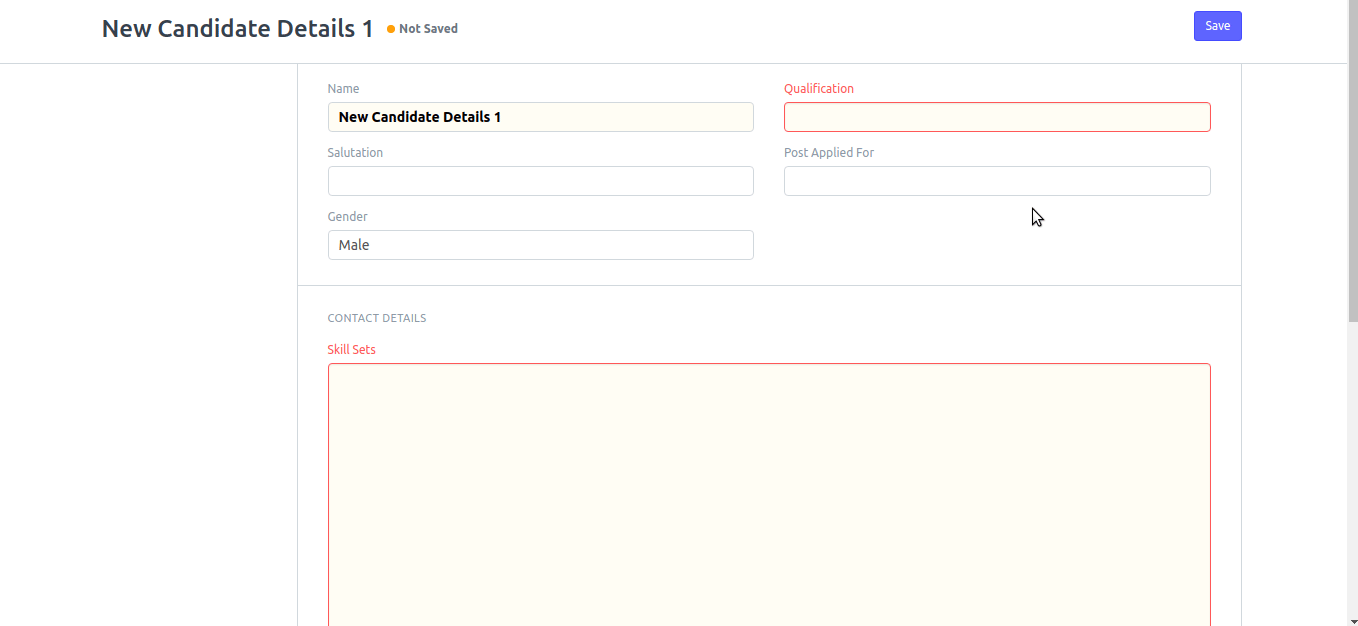 Thank you.