I use POS if i buy Cash Drawer
does it support Cash Drawer ?
Thanks
Will next version nexterp support cash drawer ?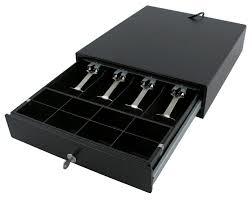 You can do customization to support cash drawer.
Can you specify what you meam by 'support cash drawer'?
Accounting wise it could be a child account of Assets/Cash in Hand/Cash Drawer in your CoA I'd say
@vrms What I understand is you want the hardware (Cash Drawer) to open every time a transaction finish? In ERPNext there are trigger point like validate, submit etc. so you can put the code of the cash drawer to open.
Yes I have tried to make the cash drawer open in our POS and it couldn't not. ;-(
i mean cash drawer automatic open when finish customer pay money to us.
A lot of generic cash drawers should work. Most have a USB input and USB (loop-through) output on the back of them. They automatically open when you print something.
So you have your POS computer USB cable go to the cash drawer input, And then add a USB cable from the cash drawer output to your receipt printer. Each time you print a receipt the drawer opens.
If it doesn't open make sure you have installed cash drawer/printer drivers.
Hi @System19,
I think cable is usually from computer to POS printer and from printer to cash drawer.
I have tried quite a few combinations and could not make it work.
If you manage to make it work, please let me know in which order and which cash drawer (brand, specs?) I would love to try again.
Thanks
that mean
1 if i not have printer it can not automatic open cash draw ?
thanks
@noktualek, did you know how to open the drawer without printing? I have the same problem

@nguyenrom how do you connect the cash drawer to your POS System?
Hi @mulyadi-agtechsg, I connected cash drawer with the printer. When invoice printing will automatically open the cash drawer. But I don't know how open cash drawer if I don't print?
If I am not wrong, you need to send the ESC code to the printer.
It can be a custom button which sends the ESC code to the printer
I'm not sure I understand what you said.
I connected cash drawer to print driver. When I print an invoice, the cash drawer auto open.
Ex: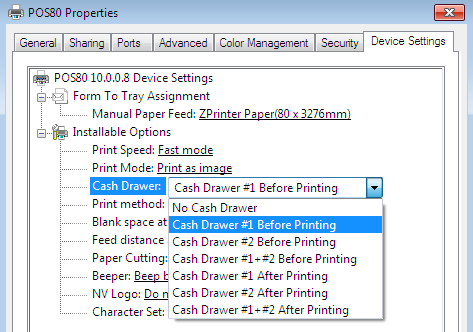 @mulyadi-agtechsg How can I make the trigger to open the cash drawer?