Hi all. I need your help for one popup message.
In purchase receipt i have one field named supplier invoice number i want to show popup if that invoice number entered by another some user in another entry that this invoice no is already used like these.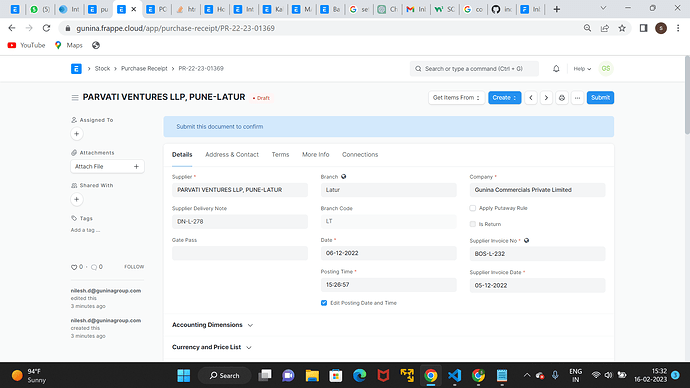 Please help with the client script.