Hi,
On our website, When a customer gives a 5 star rating to a product, it shows only only 1 star on the website. how can we fix this problem.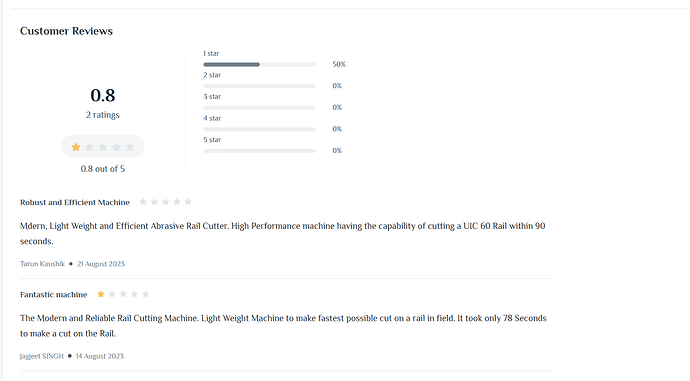 The dummy Clients gave 5 Star and 2.5 Star ratings on my product. But on the website it is showing only 0.8 rating out of 5. whereas it should be 3.5 (5 + 2.5 / 2).
Can any one suggest how it can be fixed???