Hello There,
After sales invoice created IRN No is generate successfully. But I am facing some of the values are missing while selecting e-invoice print format. I checked e-invoice log file, there also some fields are missing.
E-invoice Log file: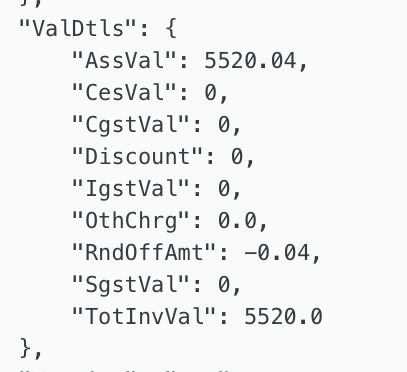 Item Tax is missing in Item Details table
Tax is missing in Value details table
And some documents are working very fine. Screenshot below;
Log file: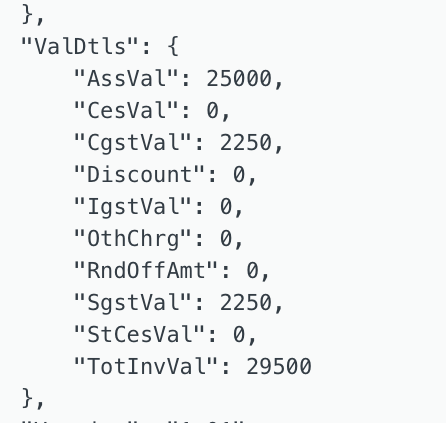 I checked the api settings & customer, Customer GST category, Sales Invoice GST Category and customer billing addresses but nothing works.
Any help would be greatly appreciated!
Thanks.