Hi everyone,
I've been trying to install ERPNext on Arch Linux for about 2 days, following the official guide on GitHub, guide, but when i reach the step to download the erpnext package from the official repo on GitHub, i got the following error.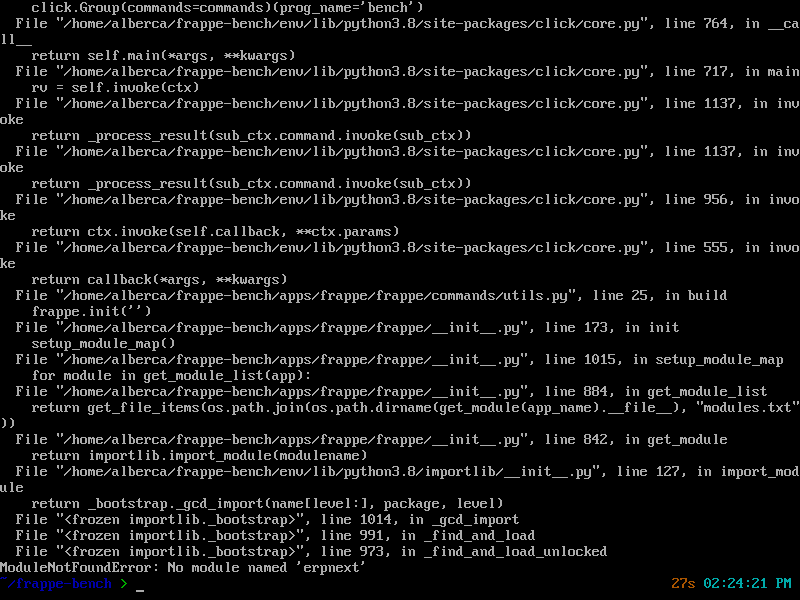 I read something about using Python 3 instead of Python 2 (as the official guide uses pip2), so can i assume the guide for Arch Linux is kinda out of date?
I would love to test your nice-looking and promising software (with a futurist partnership on the horizon), but of course, i would need to test it first locally on a VM, and when I'll be able to successfully install it and put it to deployment/production, then i'll consider to become a partner with Frappe.
I would be terrifically thankful if someone could provide me assistance/help to continue with the process.
I'm considering the Docker option, but i see i would need to build it myself, because the official ones and the ones i found are quite out of date.
Thank you very much in advance.
I hope you'll keep on rocking with such an interesting ERP software

.
Best regards.