Good day
Is there a way to edit/replace the meta tags from the Auto Generated website?
I want remove the meta info descriptions "This is an example website auto-generated from ERPNext" or edit the files containing this info. I have added the meta tags in the header section under website settings that I want to use but the above mentioned meta info still appears.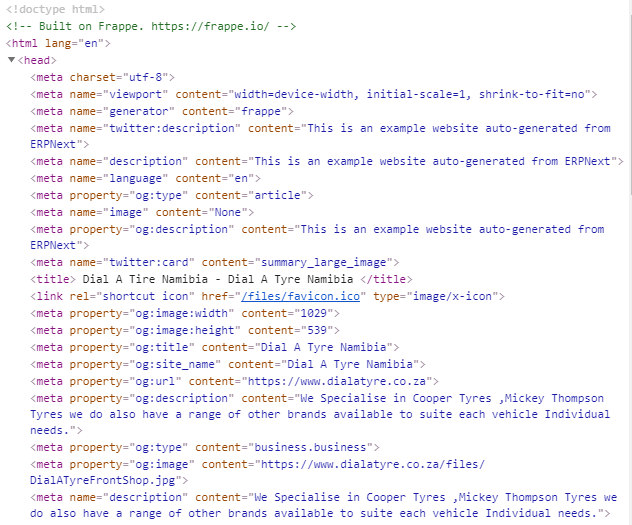 If anyone can guide me in the right direction, I would appreciate it.