All of a sudden, I can't access the desk and it is stuck on the logo, I've set it up on an Ubuntu 20.04 server in production mode. I've tried bench migrate and bench update as well.
Errors in chrome console are: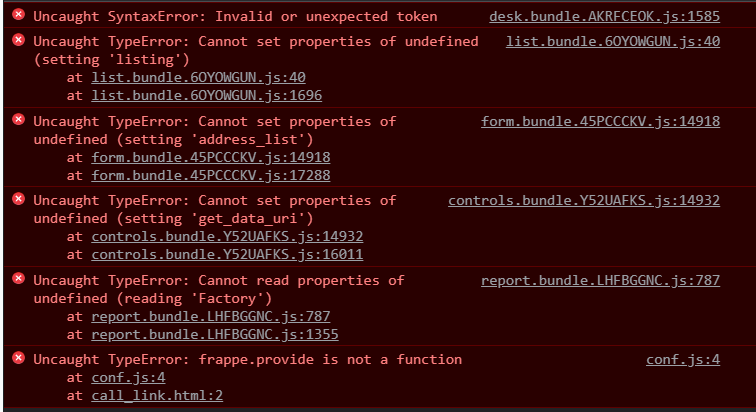 Point to note here is the desk doesn't work when accessed through the set domain https://erp.mydomain.com but the whole desk works fine through http://serverIp:8000/app.