After a successful first meeting in 2022, we are planning the 2nd meetup for developers and users of ERPNext and Frappe in Pakistan. We had a vote on WhatsApp and LinkedIn where the majority have opted for Lahore on 27th October 2023.

**Date: **
Friday 3:00 – 6:30 pm
27 October 2023

Venue:
To be finalized pending number of in-person participants
LAHORE


Pakistan

Join us online:
Link will follow next week.
Agenda
Welcome & introductions
Developer presentations
Open discussions: sharing experiences, suggesting how to improve the future sessions, ideas on collaboration etc.
Closing speech by a special guest (to be announced)
Do let us know if you are planning to attend in-person or virtually, so that the venue can be planned according to the number of people.
Will attend in Lahore
Will attend virtually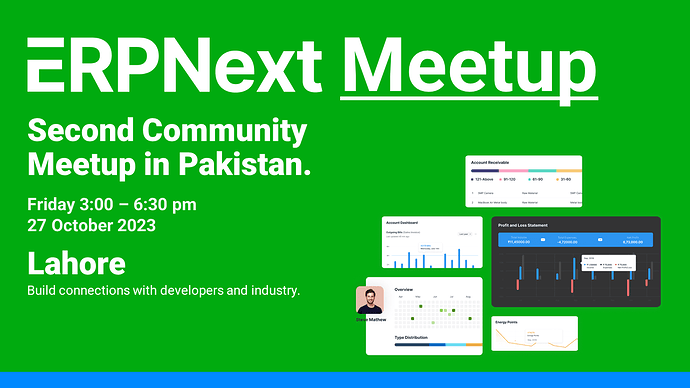 Organizers include @alizohaib @Tariq151 @nouman and others (please let me know your handle on the forums to be added).
You can see more about our last meetup here: ERPNext Pakistan – Community Meetup online and in-person Karachi (August 2022).