Followed the following two links but no success, kindly suggest:
https://erpnext.org/docs/user/manual/en/setting-up/integrations/dropbox-backup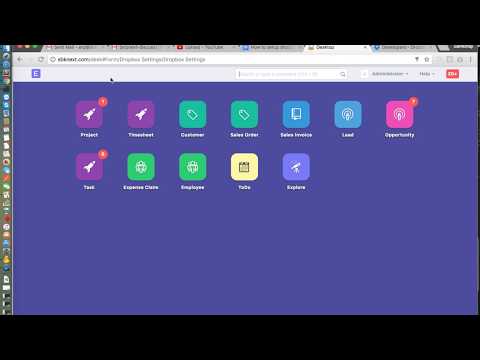 May be @rmehta can suggest some help.
@saurabh6790 Error occur after using these same instructions.
Invalid redirect_uri. When response_type=code, only localhost URIs can start with "http://"; all others must start with "https://".
I'm having this problem with both Dropbox and Google social login integration. They seem related in that my site is served over https, but I get these errors saying invalid uri.
Is there a site setting hidden somewhere that I've missed that let's ERPNext know I'm serving over https and not http?
I'm using a slightly modified erpnext-docker-debian that's running ERPNext: v10.1.23 (master); Frappe Framework: v10.1.23 (master).
@gary its a bug, I did contact dropbox support and they too confirm its an issue with ERP.
Are you aware of existing bug reports for this? I've not found any after some searching.
I've fixed both of these issues in my installation:
bench set-url-root example.com https://example.com

You just fixed like half a dozen things for me. Thank you!