Hi,
I'm trying to give access to my Supplier, to run the Purchase process. He is receiving an e-mail, with the RFQ pdf, and a link to access the system, and put his prices.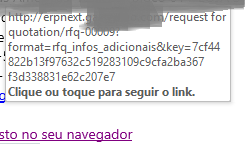 When he click the link, he gets this error:
Does anyone know what could have happened?
Thanks!