Hi everyone, we've been running the Healthcare module at our non-profit for a couple of months now, but all of a sudden this error has popped up when we create new patient encounters, and it is unable to fetch certain patient data, and unable to fetch encounters for viewing under patient history.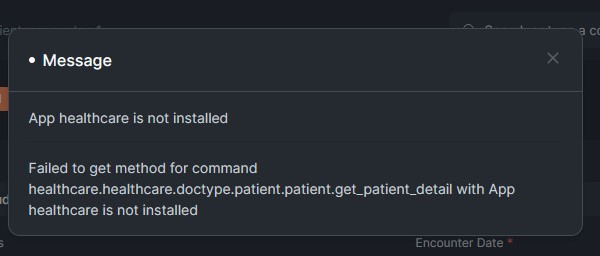 I wonder whether a recent automated "Update Site Migrate" could be the culprit, or if anyone else has any ideas.
Thanks in advance to anyone who can help!