please help with resolving the below error and in knowing what are the mandatory fields while creating a invoice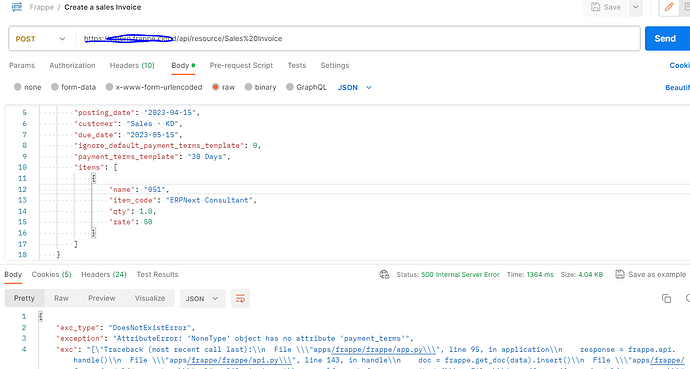 @Arudhra this one works for me , frappe and erpnext version14
mandatory fields are customer and items . nothing else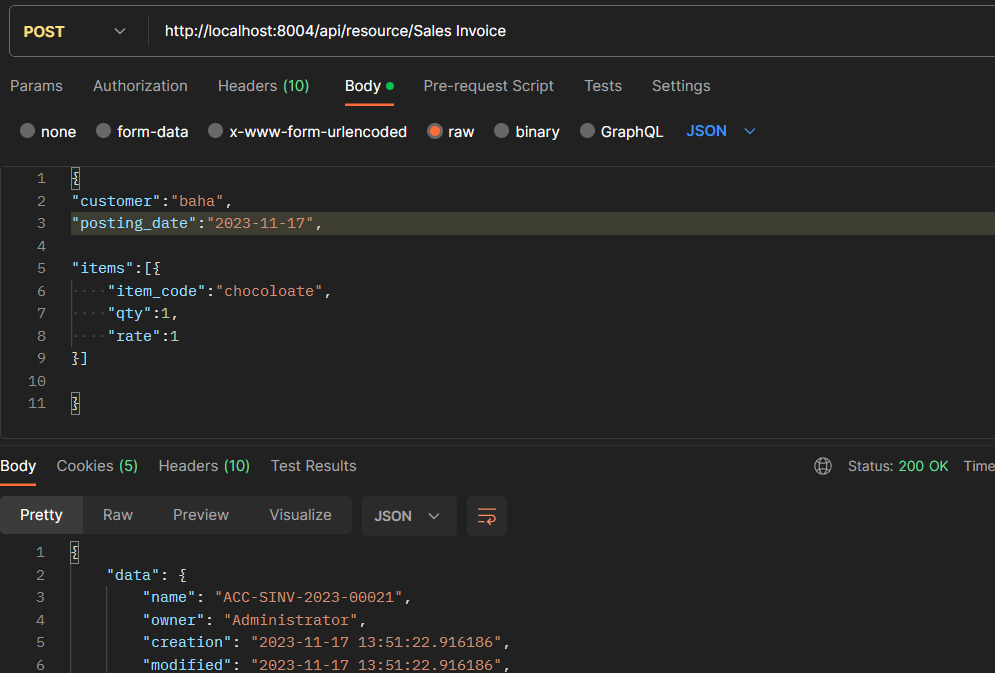 Hi we are on latest version and i am keeping on getting the below error
"exception": "AttributeError: 'NoneType' object has no attribute 'payment_terms'",
Had an identical issue.
So it basicly tells that there is no "payment_terms" for that customer, so means that the customer does not exist most likely.
Make sure that this customer does exist, and that "baha" is the customer id.