Hi
While Generating E-Invoice following Error Occurred.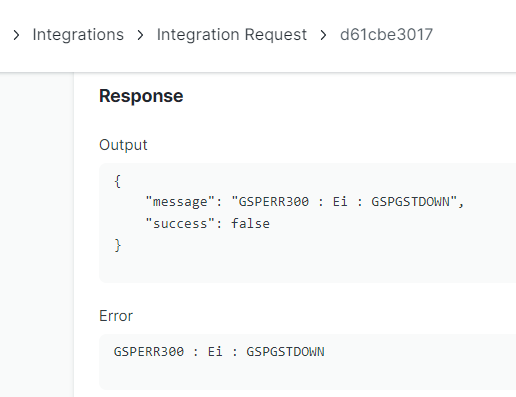 Not able to generate E-Invoice. Pls Help
Hello,
We have already reported the problem and are actively working to resolve it.
It is worth noting that this occurrence is highly unusual, as NIC, typically avoids performing maintenance activities during business hours.
We understand the importance of timely invoicing and apologize for any inconvenience this may cause. We will keep you informed about the progress and ensure the issue is resolved swiftly.
Thank you for your understanding and patience.
Update:
Ticket raised with GST Portal: 2023052211055045
https://selfservice.gstsystem.in/IssueStatus.aspx
This is to inform you that issue with GST Portal has been resolved. The APIs are now functioning correctly, and the system is operating smoothly.
We apologize for any inconvenience caused during this disruption.