Hello everyone,
I tried to install ERPNext via the Easy Installation Script on a Digital Ocean Droplet (1GB RAM). I tried it once with CentOS and once with Ubuntu. In both cases I do get the same error in the script which I attached here.
I ran the instructions as mentioned in the manual here: https://github.com/frappe/bench/blob/master/README.md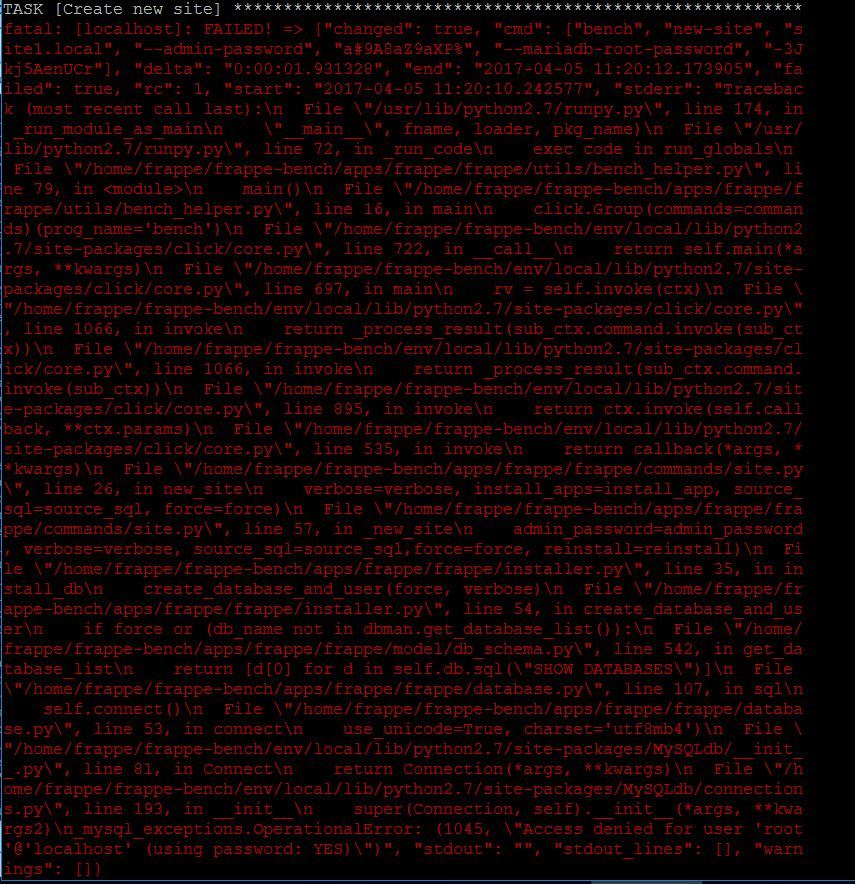 As mentioned tried it once with a Ubuntu based system and once with a CentOS based system. In both cases the same error. I deleted the Droplet so I also left the passwords in there ;).
Can anyone give me a hint what went wrong and how I can rectify this?
Thanks,
Flo