Requirement:
Possibility to use different, defined levels in BOM explosion.
Simplified example BOM: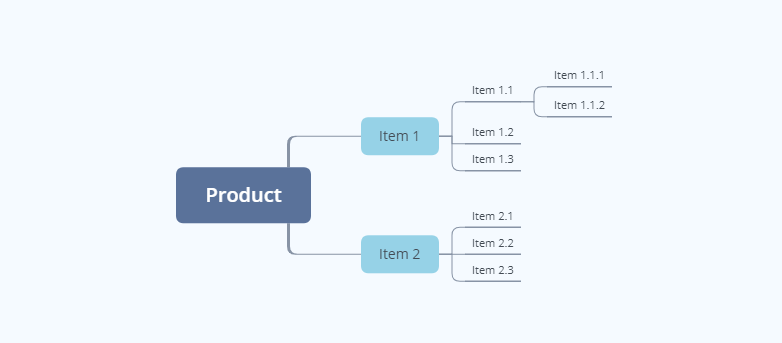 Scenario:
In this example the BOM of the product contains the sub-assemblies Item 1 and Item 2.
To manufacture the product Item 1 (1st level) shall be consumed. Item 2 shall be transparent so that Item 2.1, Item 2.2 and Item 2.3 (2nd level) are consumed directly.
Problem:
Currently the system only allows to use the first level or the last level (called multi-level). But the last level is not always what you need e.g. if you have multiple stages of subcontracting. The production planning should allow a higher granuality in defining the level resolution of boms.
Right now the production planning only offers two ways of resolution:
Use 1st level: Item 1 and Item 2
Use multi-level: Item 1.1.1, Item 1.1.2, Item 1.2, Item 1.3, Item 2.1, Item 2.2, Item 2.3
Possible Solution:
Define a check-box in the BOM that indicates whether the BOM can be exploded or not. If the BOM does not allow further explosion the item should be treated as a leaf. The resolution should stop in that case.
In the scenario mentioned above, Item 1 would not allow further explosion.
The explosion stops at Item 1 while Item 2 is still transparent.