I think someone has already raise this feature request before.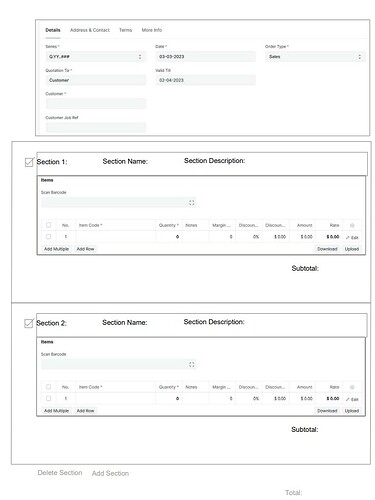 Section for items and subtotal for items to group items together , for example a furniture might have different parts. but we don't sell parts and we don't want to create a BOM for that particular furniture when doing the quotation purpose. the furniture is customized furniture, it is non standard.
We can put section name for the furniture for example : Kitchen Furniture, Section 2 as Bathroom Furniture.
We can also add customized field for that specific section , for example: material selection, or finishes, etc.
the reason for subtotal is to give the customer better understanding of the specific section cost (sometimes we don't print the rate for the item but we can print the subtotal to the customer. and let he choose weather to choose that particular section.
A box inside a box.