Hi All!
Global Filters are very helpful for us in our company. But we noticed not all users can save filters as global.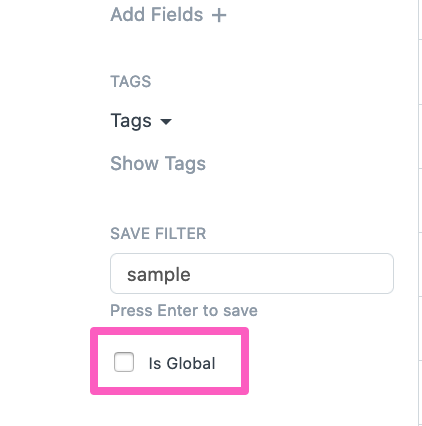 We have traced the code and we noticed that it is hard coded to restrict only Administrator and System Manager to do this action (see code here frappe/list_filter.js at develop · frappe/frappe · GitHub).
It would be best if this is handled by a particular role where one can still set global filters without being an Administrator or a System Manager.
Let us know if this makes sense so we can take a look and create a PR. For anyone who also wants to pitch in some pointers on where to look and what to check/watch out, then please feel free to do so.
Best,
Dory